Summer camp 2018

The summer camp receives support from the Government through our participation in the Canada Summer Jobs program

---
Registration
Register on-line at iitcamp.eventbrite.ca
---
Our goal is to provide children (ages 5 to 12) with a summer experience that is exciting and enriching. A place where children can experience the richness, excitement, and warmth of an Islamic environment; a place where children learn the importance of caring, sharing, tolerance, patience, and working with others.
In addition to arts & crafts, recreational and outdoor activities (including field trips), the program will offer Islamic activities based on weekly themes. Our facilities at the IIT, with a huge gymnasium and playing field, prayer facilities and classrooms are ideal for a program of this nature.
The camp also provides the opportunity for university and high school students to gain important skills while they serve as counsellors and volunteers for the program. Just ask the kids who have been coming year after year - our counsellors are young and energetic, responsible and good-natured.
Please note that children may be registered for the entire period or on a weekly basis. There will be no discounts for partial attendance.
Week 1 (Jul. 3 - Jul. 6) -
theme: Space/Science
Week 2 (Jul. 9 - Jul. 13) -
theme: Sportsmania
Week 3 (Jul. 16 - Jul. 20) -
theme: Welcome to the Jungle
Week 4 (Jul. 23 - Jul. 27) -
theme: Shining Stars
Week 5 (Jul. 30 - Aug. 3) -
theme: Around the World
Week 6 (Aug. 7 - Aug. 10) -
theme: Celebrations
No camp on Jul. 2, Aug. 6
Ages
5 - 12 (participants must be 5 by December - proof of age may be required)

Duration
Monday - Friday, Jul. 3 - Aug. 11
9 am - 3:30 pm

Free child-care from 8-9 am, and 3:30-5 pm
Please note there will be a fee of $5 if children are picked up past 5 pm

Cost
Pay weekly - weeks 1 & 6: $80/week; weeks 2,3,4,5: $90/week
OR - register for all six weeks for $500
(field trips and after-care not included)


Refunds

A full refund will be given if the registration is completed but the week has not commenced and the camper wishes to withdraw. The request must be received via e-mail or in person by the Monday morning of the week.

A partial refund will be provided (maximum of $50) if the camper begins the week, but due to extenuating circumstances (illness, death of a family member, etc.) cannot continue attending the camp. Communication must be received via email or in person by the Tuesday afternoon explaining the circumstances.

No refund will be provided if the camper fails to attend the camp; or a request is made anytime after the Wednesday of any given week.

Field trips
Every Thursday (ages 6 - 12 only)

Newsletters
Week 1
Week 2
Week 3
Week 4

Summer job opportunities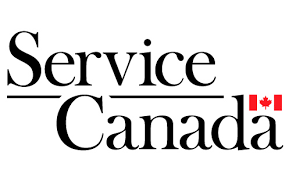 The application deadline has passed - we thank all those who applied.
Pictures from previous years
---