→ Details
Umrah group: March 2015
• Saudi Airlines direct non-stop service between Toronto and Jeddah
• Executive package: $2,890/person for quad occupancy (Fairmont Clock Tower hotel)
• Deluxe package: $2,490/person for quad occupancy (Al Shohada hotel)
(NEW!)
•
Amir: brother Azhar Zaidi - senior associate at DES with over 20 years of experience in hajj & umrah
Deadline for all documentation & payment is Feb. 6, 2015
---
Noteworthy
•
Family Day Walkathon - IIT to participate and raise funds for Centenary Hospital
•
(New article)

Honoring the Prophet
•
Feb. 14, 6 pm:
Next tafseer session
•
Feb. 15:
Volleyball tournament - 12 teams to participate
---
Games night: Feb. 7, 7 pm - 10 pm (ages 16+)
Stressed students and youth: the
IIT Youth Council
would like to invite you to GAMES NIGHT!
Come on out to relax and have some fun with your brothers and sisters.
Entry is free and refreshments will be sold.

For more information, email iityouthcouncil@gmail.com
.
---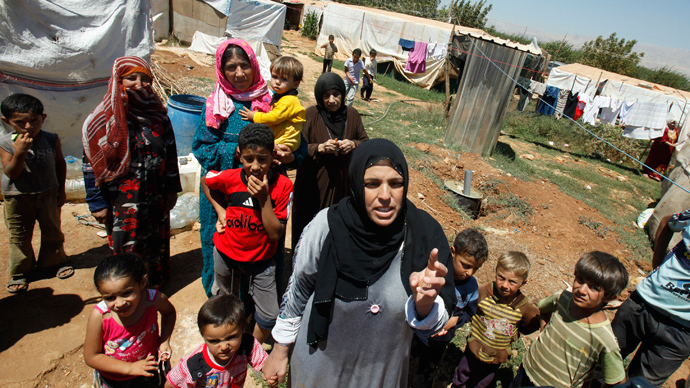 NY Times: A New Level of Refugee Suffering
(Angelina Jolie on the Syrians and Iraqis who can't go home)
KHANKE, Iraq - I have visited Iraq five times since 2007, and I have seen nothing like the suffering I'm witnessing now.
I came to visit the camps and informal settlements where displaced Iraqis and Syrian refugees are desperately seeking shelter from the fighting that has convulsed their region.
Continued...
---
Introduction to Islamic History
(NEW CLASS - Mondays, 7 pm)
A very broad introduction to the history and development of Islam and Islamic thought, focusing on the Nile-to-Oxus region (North Africa to Central Asia) from the years 570 to 1500 CE. Explore the rise of Sunni Islam, the development of its institutions, and focus heavily on the political dimensions of Islamic history during this time and in this region.
This class is for non-specialists, in that it is open and the info. will inshaAllah be accessible to everyone.
---
Winter semester
We are pleased to present the
2015 winter semester
, with a number of new and continuing courses.
Please note that while some classes are streamed live on-line, most can only be accessed in person at the IIT.
•
NEW:
Introduction to Islamic History
-
Sister Safiah Chowdhury
:
Mon. 7 pm
•
Comprehensive Arabic lang. level 1
-
Ustaz Mohamed Edris
:
Wed. & Thurs. 7 pm
•
Arabic Lang. Book 1
-
Sister Rona Ullah
:
Tues. 7 pm
•
Beginners' tajweed
-
Sister Julie Lowe
:
Fri. 7 pm
•
Qur'anic recitation for sisters
-
Sister Laila Maarouf
:
Sun. 11:45 am
---
Community news
•
Volunteer at the Pan Am Games
•
Mar. 1: Changing the Narrative - A Fundraising Evening for Let the Quran Speak
•
ILLUMINATE Art Project
•
Markham Digital Storytelling Workshop
•
Jan. 31: Peace Gathering - Canadian Muslims for Peace
---
SPARK - master public speaking
Mondays at 7 pm
: A weekly forum for young professionals, presented by the
IIT Youth Council
.
Follow IIT Youth on facebook and twitter
---
→ Sign-up on-line today!
500 monthly donors
Let IIT be part of your income!
Yes, when you donate to IIT, you will be rewarded for it in the hereafter, and your wealth is purified in this world.
Be part of our 500 monthly donor drive - sign-up on-line
or submit a void cheque to the IIT.
---
IIT Academy
The IIT Academy is a registered private school with the Ontario Ministry of Education, and offers the full Ontario curriculum (JK - grade 8), as well as Islamic Studies, Arabic Language, Qur'an Recitation and French.
---
Donate now
Support the IIT's objective to promote Islamic knowledge through education and training
---
Campus Project
Booklet
•
Brochure
•
Poster
<! -- ##################################################################################################### -->