---
---
Winter dinner & entertainment - guest speaker Imam Zaid Shakir, co-founder of Zaytuna College
Wednesday December 25, 5:30 pm
Adults:
$35
Children ages 5 - 12:
$20 (children under 5 are free)
Location: Scarborough Convention Centre
20 Torham Place, Scarborough, ON, M1X 0B3
New entrance off Neilson Road (north of the IIT)
Imam Zaid Shakir is amongst the most respected and influential Islamic scholars in the West. As an American Muslim who came of age during the civil rights struggles, he has brought both sensitivity about race and poverty issues and scholarly discipline to his faith-based work.
→ See more at newislamicdirections.com
---
Defining YOU (lecture & workshop)
Saturday December 21, 4 pm - 8 pm
Living in today's western/secular world, the promotion of self-identity becomes a problem; especially when one tries to express one's religion.
We see this manifestation occurring everywhere: from the media dictating how we should act/dress/think, to our parents moulding our destinies to fit their dreams, to government policies banning religious symbols in common places.
As Muslim youth, who have been born into this country, we fail to realize our sense of self. The scary and inevitable future is that future generations will not be able identify themselves as proud Muslim citizens but rather be carbon-cut copies of modern day institutions.
---
Fiqh of Muslim Minorities with Shaikh Ahmad Kutty
From Nov. 5 - Dec. 3,
Shaikh Ahmad Kutty
conducted a course at the University of Toronto's Emmanuel College on the
Fiqh of Muslim Minorities in Canada
. This was a joint course between IIT and Emmanuel College, the first in a collaborative effort with an established, mainstream university in Canada. By the grace of Allah, the course was well attended and of benefit to the students, many of whom expressed desire to attend further courses of this nature.
---
Winter semester
The class schedule will be posted in the days ahead - subscribe to our newsletter for updates on classes
(and other programs).
---
The Passing of a Great Man - Shaikh Abdullah Hakim Quick on Mandela
With the death of former President Nelson Mandela of South Africa, the world has lost a great symbol of the struggle against racism and oppression. Mandela, known as Madiba, spent 27 years in jail, yet forgave his enemies and went on to lead his country. He was highly committed to his revolutionary principles, yet tolerant of other people.
Despite years of hatred, discrimination and apartheid, Mandela chose not to make a bloody revolution but allow his country to make a transition into a rainbow country where all citizens were equal regardless of their color. He is probably the only leader in recent years who was loved by people throughout the planet.
→ Continued
---
Community news: Ask Dr. Hakim - Q & A with an Imam, Historian, Social Activist and Counselor
Time & venue:
Sun. Dec. 8, 5 pm - 8 pm at the
Daniels Presentation Centre
in Regent Park.
To register:
Call 647-349-2244 or email
sureya@tccld.org
Shaykh Abdullah Hakim Quick PhD
(University of Toronto: History Dept.) is a world-renowned lecturer and scholar who has travelled to over 61 countries interacting with the Muslim communities and striving to assist in meeting the social, religious challenges of the 21st Century. His unique qualification of being born and raised in North America yet trained in Classical Islamic sciences gives him a well-rounded perspective and deep insight into many of the unique problems facing the Muslim community in Canada as well as the queries of people of other faiths.
---
Community news: Muslims for White Ribbon
The White Ribbon Campaign is the largest grassroots effort in the world working to end violence against women. The
Muslims for White Ribbon Campaign
will run from November 25 (
International Day for the Elimination of Violence Against Women
) and culminate in White Ribbon Days at
RIS
at the
Metro Toronto Convention Centre
(Dec 27 - Dec 29).
The National Khutba Campaign on Violence against Women was on Friday December 6, to coincide with the National Day of Remembrance and Action on Violence against Women
.
---
Dr. Quick Down Under
Shaykh Abdullah Hakim Quick
is scheduled to go to Australia during the Christmas break to deliver a series of lectures in Sydney and Melbourne and to witness the opening of a new multicultural Youth Centre called "MyCentre". His topics will include "Who is Jesus?", "Today's Youth and Tomorrow's Leaders". It is hoped that this trip can help to stem the tide of "Islamophobia" that is spreading throughout Australia. Muslims have been in Australia since the 19th Century when Afghan Cameleers opened up the centre of the country and paved the way for the railroad and modern highways. Today, Muslims have vibrant communities throughout the country and are very active in all walks of life. Australian Muslims have been cut off from much of the Muslim world and have much to contribute to the progress of our Ummah.
---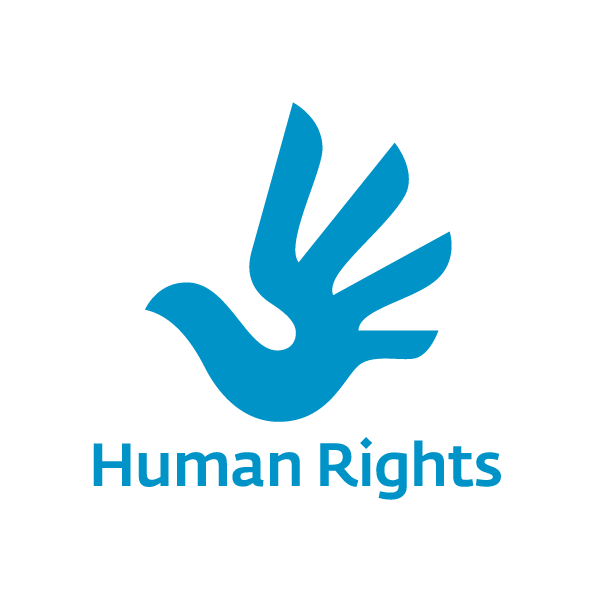 Community news: All Canadians should be opposing Bill 60, an assault on human rights
Quebec's charter of values Bill 60 as tabled is a draconian piece of legislation that will oppress the religious rights of minorities in Quebec. However what the rest of Canada needs to pay attention to is that this is not just a question of religious freedom that some in Canada may agree with; but this is an assault on human rights of all Canadians.
→ Continued...
---
Community News: International Forum for Deaf Muslims
Shaikh Abdool Hamid recently travelled to Qatar to participate in the first International Forum for Deaf Muslims - he shared some images and thoughts on the experience:
On November 11-12, I attended an international conference for the Deaf held in Doha, Qatar. It was the first ever international gathering of Deaf Muslims, and it was indeed very nice to see so many - about 300 - gathered in one place from all over the world.
It was indeed a great opportunity for the Deaf and those who work with them to connect and network, and share the successes and challenges they face in their home countries.
We heard from Deaf Muslims in South Africa, Ghana, Nigeria, Pakistan, Britain, Germany, and the Arab world. We also learned about some of the ingenious ways our brothers and sisters in Palestine, Egypt, Qatar, Malaysia, and Britain are assisting the Deaf.
One of the profound personal moments for me, looking at all the Deaf Muslims, brothers and sisters, is the realization that our Deaf brothers and sisters love Allah, and love Islam as much as hearing Muslims. They have shown me (us) that they are full participating members of society, able to do anything hearing folks can do. All they need is understanding and some support from the rest of us!"
---
New monthly donors: 40

Sign-up on-line today!
500 monthly donors
Let IIT be part of your income!
Yes, when you donate to IIT, you will be rewarded for it in the hereafter, and your wealth is purified in this world.
Be part of our 500 monthly donor drive - sign-up on-line
or submit a void cheque to the IIT.
---
IIT Academy: JK - grade 7
Spaces available in grades 6 and 7 only, all other grades are full - a waiting list is being maintained.
Register
to enrol or be added to the waiting list.
The
IIT Academy
is registered as a private school with the Ontario Ministry of Education and offers the full Ontario curriculum, as well as Islamic Studies, Arabic Language, Qur'an Recitation and French.
---
Donate now
Support the IIT's objective to promote Islamic knowledge through education and training
---
Campus Project
Booklet
•
Brochure
•
Poster
<! -- ##################################################################################################### -->